Ravenswood Atelier opened its doors in January of 2007 admitting a total of six full time students.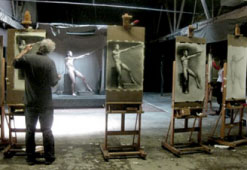 The atelier trains no more than ten students at one time in order to supply each individual with ample work space and ensure high quality of instruction. Students work standing at an easel and paint and draw by natural light.
Our building is located in an historic neighborhood of Ravenswood Manor. It contains eight thousand square feet of studio space and admits plenty of natural north light. It also features a bank of skylights which illuminates the spacious model room.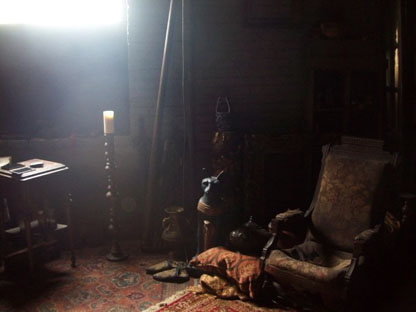 The school is an open warehouse furnished with an old-world flair where students and faculty share a common work room, a small library of painting books, a lounge, a lecture room, and on occasion personal studio space. The instructor studios are open to the students daily. This allows for an intimate atmosphere and crucial interaction between practicing professional artists and beginners who learn from observation the discipline of producing, exhibiting, and selling their work.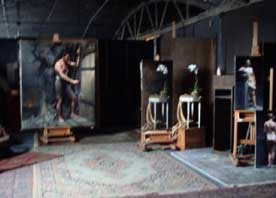 Classes start at nine in the morning and continue until four in the afternoon, Monday through Friday, for full time students. Each day consists of two separate sessions, each three hours long. Evening classes are held a few days a week and take place between five and seven. The academic year is divided into trimesters, each ten weeks in length.